Outlook Edition
A Looming Recession?
The tight labor market and strong construction demand point to economic stability while a global recession and rising interest rates indicate more negative growth, leaving economists divided when predicting a recession in 2023
By Maggie Dresser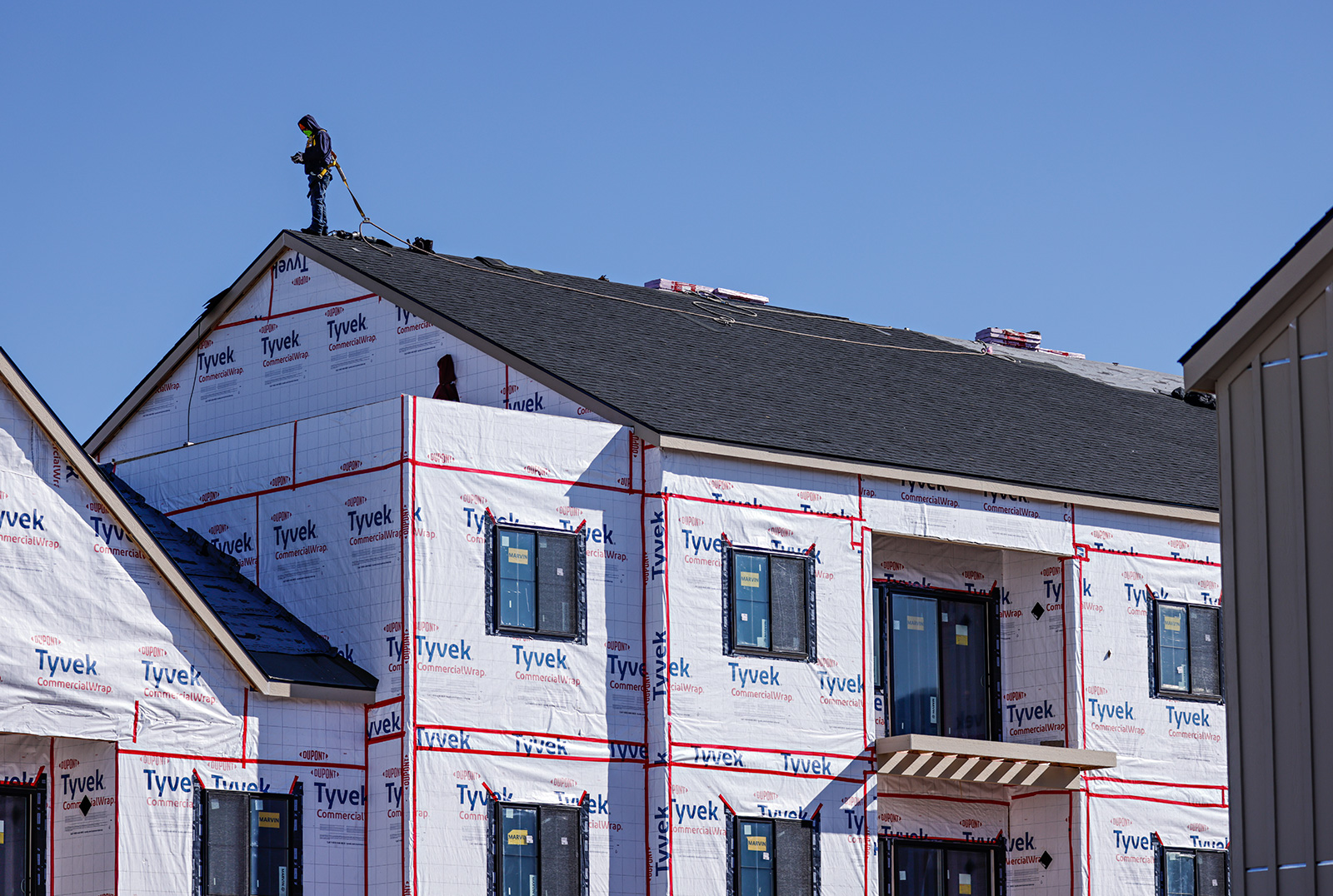 When economists at the University of Montana Bureau of Business and Economic Research (BBER) predicted above-trend growth early last year, they were surprised when the U.S. economy experienced two consecutive quarters of negative growth in gross domestic product (GDP) in the first half of 2022.
That signaled an economic downturn, but experts were hesitant to declare a recession. The job market was still tight, construction and development remained strong and, in Montana, state revenue was high, according to BBER Executive Director Pat Barkey.
"The first two quarters were below-trend in 2022 – that was a big surprise," Barkey said. "Are things being downgraded for the U.S. economy? I would say yes, but it's an order of magnitude. 2021 was just gigantic and people said 2022 would be really good, but 2022 was a lot worse."
Some economists are predicting a recession in 2023, but Barkey says there's doubt among other forecasters.
"There are a lot of indicators that say otherwise," Barkey said. "That includes things like construction activity for commercial and multifamily residential, which is going pretty strong even with high interest rates. The labor market is extremely tight and it's still adding jobs."
Barkey says there are two reasons that some economists are predicting a recession – Europe is already in a recession and economies in nations like Japan and China are winding down. The other reason is many economists think the Federal Reserve will continue raising interest rates to combat inflation.
But experts say that Montana's economy is still doing well. So far this year, personal income tax collections are above what they were last year, according to Barkey, and the state's budget surplus was over $1 billon. However, tax reports are not adjusted for inflation, and Barkey says that correction will make a significant difference and the current numbers could be misleading.
"What I'm telling people, particularly decision-makers in government, is to not expect another revenue year like last year," Barkey said. "There are some indicators in the Flathead that things are leveling off."
Last year, northwest Montana's largest economic drivers were the construction, tech and visitor spending industries, which Barkey described as having a "reasonably good year."
At the Montana Department of Labor and Industry (DLI), state economist Amy Watson says the tight labor market is impacting two of the Flathead Valley's most important industries – hospitality, food service and construction.
Montana's unemployment rate in November was 2.9% compared the U.S. rate of 3.7%.
"In general, when we have tight labor markets, the industries that suffer more and that have difficulty recruiting and retaining employees are the lower-wage levels," Watson said. "That's a combination of food service, hospitality and retail."
In 2021, the average wage for individuals working in accommodation and food service was about $24,000 in Flathead County, about half the average nationwide wage for the same year, according to DLI data.
The construction industry also faces a workforce shortage as development demand continues. In 2020, construction employees earned an average of $48,320 in Montana. Watson said rising interest rates will help cool new construction demand, which will help alleviate the tight labor market.
An aging population has triggered the widespread labor shortage, according to Watson, and younger generations are unable to replace all of the baby boomers who are retiring. In Montana alone, the DLI estimates there are 200,000 retirees that aren't working, which accounts for 60% of the population that are not in the labor force.
"We anticipate our labor market to be tight in 2023 and beyond," Watson said.
According to labor projections, the DLI estimates the state will add about 4,700 jobs per year, which is a slightly slower growth rate compared to the pre-pandemic rate of 5,900 jobs per year.
"A tight labor market can strain growth," Watson said.
Partially as a result of the tight labor market, wages increased by 5.9% in 2021, the tenth fastest in the nation, outpacing inflation in 2021 for 1.3% real growth last year, according DLI data.
But inflation continued spiking in 2022 and the consumer price index was 7.7% by October.
"The consumer price index is our primary inflation measure and that's impacted a lot by gasoline prices, and vehicle and housing costs," Watson said.
Watson says the drop in gas prices, which hovered around $3 per gallon on average in Montana at the end of December, should help minimize inflation.
But while gas prices have dropped, Barkey says they are above pre-pandemic prices. Meanwhile, diesel fuel is still expensive – hovering around $4.50 per gallon.
"A significant fall in energy prices is part of the formula that the economy needs to be able to whip inflation" Barkey said. "But not all energy prices are going to come down – some are still pretty high, and they will never go down to what they were. The problem with inflation is way beyond energy, but lower energy costs will help."
"I think the big story for the economy – that I would expect for most people in the Flathead – is the national inflation story," Barkey added. "It's taxing all of our income. It's a dirty little secret that everyone is getting a raise, but when you look at inflation – it's actually going down."
Stay Connected with the Daily Roundup.
Sign up for our newsletter and get the best of the Beacon delivered every day to your inbox.