Courts
Columbia Falls Man Pleads Not Guilty to Fatally Running Over Ex-wife
Kenneth James Floyd, 38, entered the plea in Flathead County District Court last week, five months after he allegedly ran over his ex-wife in Martin City
By Maggie Dresser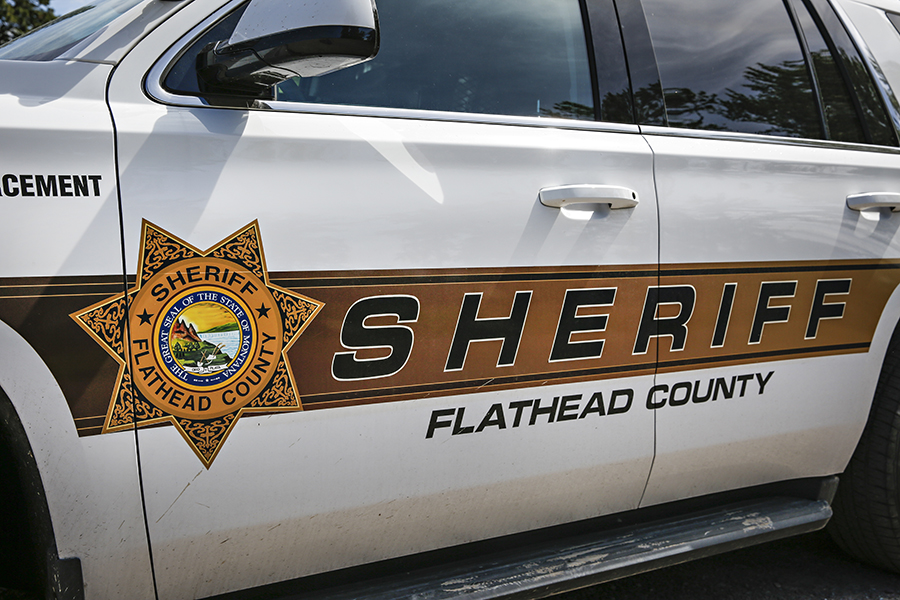 A 38-year-old Columbia Falls man charged with fatally running over his ex-wife with his vehicle outside a Martin City residence in June pleaded not guilty last week to a felony count of negligent homicide.
Kenneth James Floyd entered the plea during a Nov. 2 hearing in Flathead County District Court before Judge Heidi Ulbricht. During the hearing, Ulbricht also denied a bail reduction motion and kept the amount at $100,000.
Floyd remains in the Flathead County Detention Center following his October arrest.
According to charging documents, the victim's husband, Christopher Gilham, reported the incident to the Flathead County Sheriff's Office (FCSO) at approximately 1 a.m. on June 18 and told law enforcement that Floyd ran over his wife with a vehicle in the alley between First Avenue North and Central Avenue in Martin City.
A deputy arrived to find a woman lying in the alley with serious injuries to her legs who was complaining of pain. Emergency responders transported her to Logan Health, where she later died, according to documents.
Gilham told law enforcement that when he returned home that evening, he found Floyd parked in the alley behind his house with the victim in the passenger seat.
When Gilham "yelled" at Floyd for being at his residence, the victim exited Floyd's vehicle and walked to the front, records state. Floyd then put his four-door pickup truck into drive, ran over the victim and fled the scene, according to the charging documents.
After Floyd left the scene, Gilham contacted him using the victim's phone, at which point Floyd said he would "turn himself in tomorrow," records state.
Floyd, who is represented by Livingston-based attorney Jami Rebsom, is scheduled to stand trial on Feb. 26, 2024 before Flathead District Judge Dan Wilson. If convicted, he faces a maximum sentence of 20 years in the Montana State Prison and a $50,000 fine.
According to court records, the victim sought a temporary order of protection against Floyd in 2019.
In 2009, the defendant was charged with a felony count of aggravated assault for allegedly strangling a woman in Kalispell, according to past records. He admitted to a Kalispell Police Department officer that night that he "grabbed her" and "choked her."
The charge was dismissed.
Stay Connected with the Daily Roundup.
Sign up for our newsletter and get the best of the Beacon delivered every day to your inbox.