Event
FVCC Wachholz Center Unveils Upcoming Shows for 2023-2024 Season
Ticket sales go live at 10 a.m. on Friday, June 9. For more information, including tickets, go to wachholzcollegecenter.org
By Mike Kordenbrock
Flathead Valley Community College recently announced its upcoming slate of speakers, musical acts, dancers, and other entertainers for its upcoming 2023-2024 season, and tickets sales will go live this Friday for the bulk of those events.
The season will officially begin with an Aug. 3 performance by the genre-bending musical group Portland Cello Project, and the last scheduled event revealed is on April 24, 2024. That event, called "An Evening With Henry Winkler," features the actor Henry Winkler who rose to fame as The Fonz in the 1970s TV series "Happy Days" and has enjoyed a renaissance as one of the stars of Bill Hader's recently concluded HBO dark comedy series "Barry."
While the full slate of events stands at 28, including 10 different WCC Speakers Series events, Paul D. Wachholz College Center Director Matt Laughlin said there's more to come.
"We're never done booking," Laughlin said, adding that the center will continue to book new shows throughout the season. He encouraged people to keep an eye on wachholzcollegecenter.org to see what else gets added to the calendar. He also noted that there's a distinct change already in how the center is being perceived, with his own efforts to recruit performers for the center's inaugural season and put it on the regional map now yielding more proactive interest from some agents and tours, which are contacting the venue of their own volition.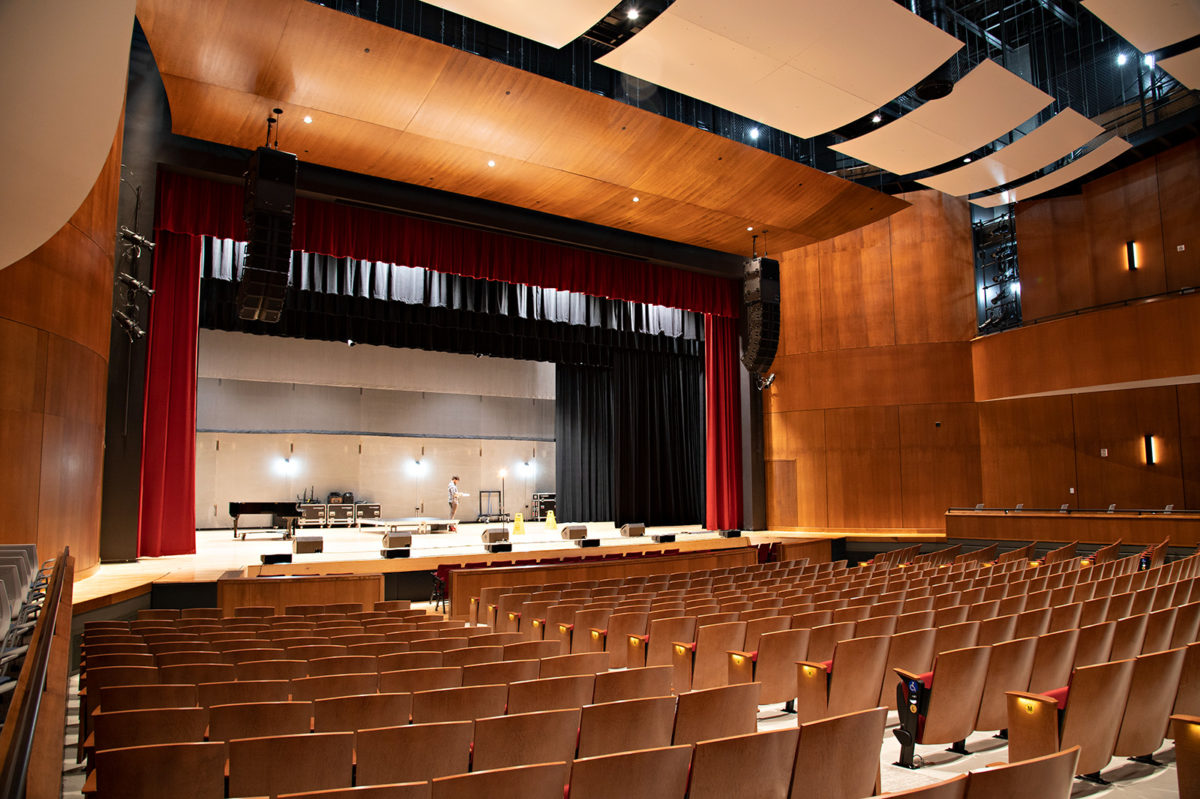 Referencing the center's "Something For Everyone" motto, Laughlin described how he views the center's sophomore season continuing to strive toward that ideal "and try to make this a very full performing arts center and have there be something for everyone."
"Whether that's different genres of music, or different types of speaking programs, family performances, dance, all kinds of different stuff, in my opinion successful performing arts centers are those that really have a wide variety of programming and really try to bring something for everyone."
Running down the list of upcoming events, Laughlin highlighted some of the bigger names, popular draws, and intriguing events coming up. He mentioned that some noteworthy acts, like Daughtry performing on Sept. 6 as part of his Bare Bones Tour, have already been announced. He also mentioned the Straight No Chaser: Sleighin' It Tour coming to town on Oct. 20, the return of the flamenco dancing troupe Spain Flamenco Arts, coming back by popular demand for a new performance called "Lo Preciso" on Oct. 29. Local musician Mike Murray will play the center on Nov. 3, and Laughlin said that the holiday season will kick-off just before Thanksgiving with Mannheim Steamroller playing on Nov. 21. It will be Mannheim Steamroller's second performance at the Wachholz Center, and Laughlin said last year's show was sold out.
The center also sold out a show last February with standup comedian Brian Regan, which is part of why Laughlin is excited that the center will be bringing in stand-up comedian Tom Papa for a March 1, 2024 show. Papa, who is also a writer, actor, and radio host, has had multiple Netflix specials, and has collaborated with a range of performers including Jerry Seinfeld, Rob Zombie and Chris Thile.
Following Papa's show in March, the center is bringing in Sona Jobarteh, a singer and musician who is the first woman to master the kora, a 21-stringed West African instrument dating back to the 13th century, and for which learning how to play has traditionally been passed down from father to son. Jobarteh was the subject of a Lesley Stahl 60 Minutes report released in November 2022.
In addition to Henry Winkler, the WCC speaker series includes "History That Doesn't Suck," former CIA director John Brennan, the photographer Ami Vitale, the award-winning actor John Lithgow, the mountaineer Peter Hillary, NASA engineer Kobie Boykins, author and writer Min Jin Lee, photojournalist Lynsey Addario and the underwater photographers David Doubilet and Jennifer Hayes.
Several of the speaker events are being called "Changemaker" events, which denotes speakers who are or have been National Geographic Live speakers. The center hosted a series of Nat Geo Live events last season, but Laughlin said that the Nat Geo Live events will only be available in a limited number of major markets this upcoming season among which Kalispell is not included.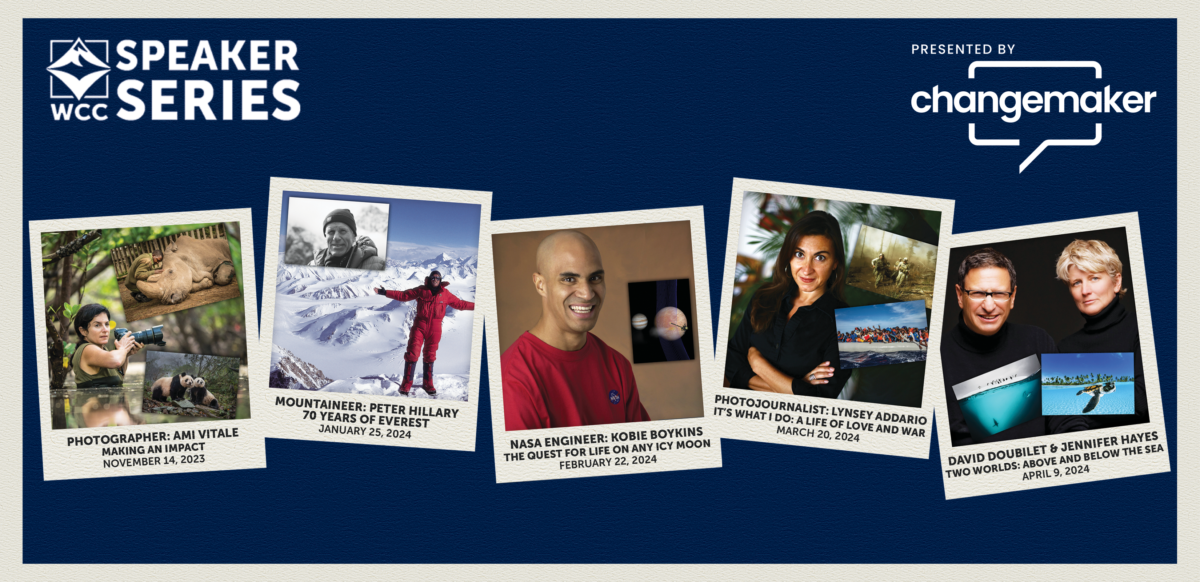 In addition to outside performers being brought in, the Wachholz Center will host a number of performances from the Glacier Symphony.
Ticket sales go live at 10 a.m. on Friday, June 9. For more information, including tickets, go to wachholzcollegecenter.org.
Wachholz Center 2023-2024 Shows
2023
Portland Cello Project, Aug. 3
Tab Benoit and The Rumble, Aug. 27
Daughtry: Bare Bones Tour, Sept. 6
Macy Gray, Sept. 12
History That Doesn't Suck, Sept. 16
Straight No Chaser: Sleighin' It Tour, Oct. 20
Flamenco Spain: "Lo Preciso," Oct. 29
Eli "Paperboy" Reed & The Harlem Gospel Travelers, Nov. 2
An Evening with Mike Murray, Nov. 3
An Evening with Suzy Bogguss, Nov. 5
Former CIA Director John Brennan, Nov. 7
Photographer Ami Vitale, Nov. 14
Mannheim Steamroller, Nov. 21, 2023
Tower of Power: Holiday & Hits, Dec. 12
An Evening With John Lithgow, Dec. 14
2024
Potted Potter: The Unauthorized Harry Experience, Jan. 21
Mountaineer Peter Hillary, Jan. 25
The Queen's Cartoonists, Feb. 7
International Guitar Night, Feb. 18
NASA Engineer Kobie Boykins, Feb. 22
Dinosaur World Live, Feb. 25
Joshua Redman: Where We Are Tour, Feb. 28
Standup with Tom Papa, March 1
Best-Selling Author Min Jin Lee, March 18
Photojournalist Lynsey Addario, March 20
Underwater Photographers David Doubilet and Jennifer Hayes, April 9
Sona Jobarteh, April 17
An Evening with Henry Winkler, April 24
Stay Connected with the Daily Roundup.
Sign up for our newsletter and get the best of the Beacon delivered every day to your inbox.