Flathead County
County Signs $3.9 Million Purchase Agreement for Property South of Kalispell
The 114.85-acre property, once proposed as an alternate location for a regional septage facility, will be considered for a future detention facility
By Micah Drew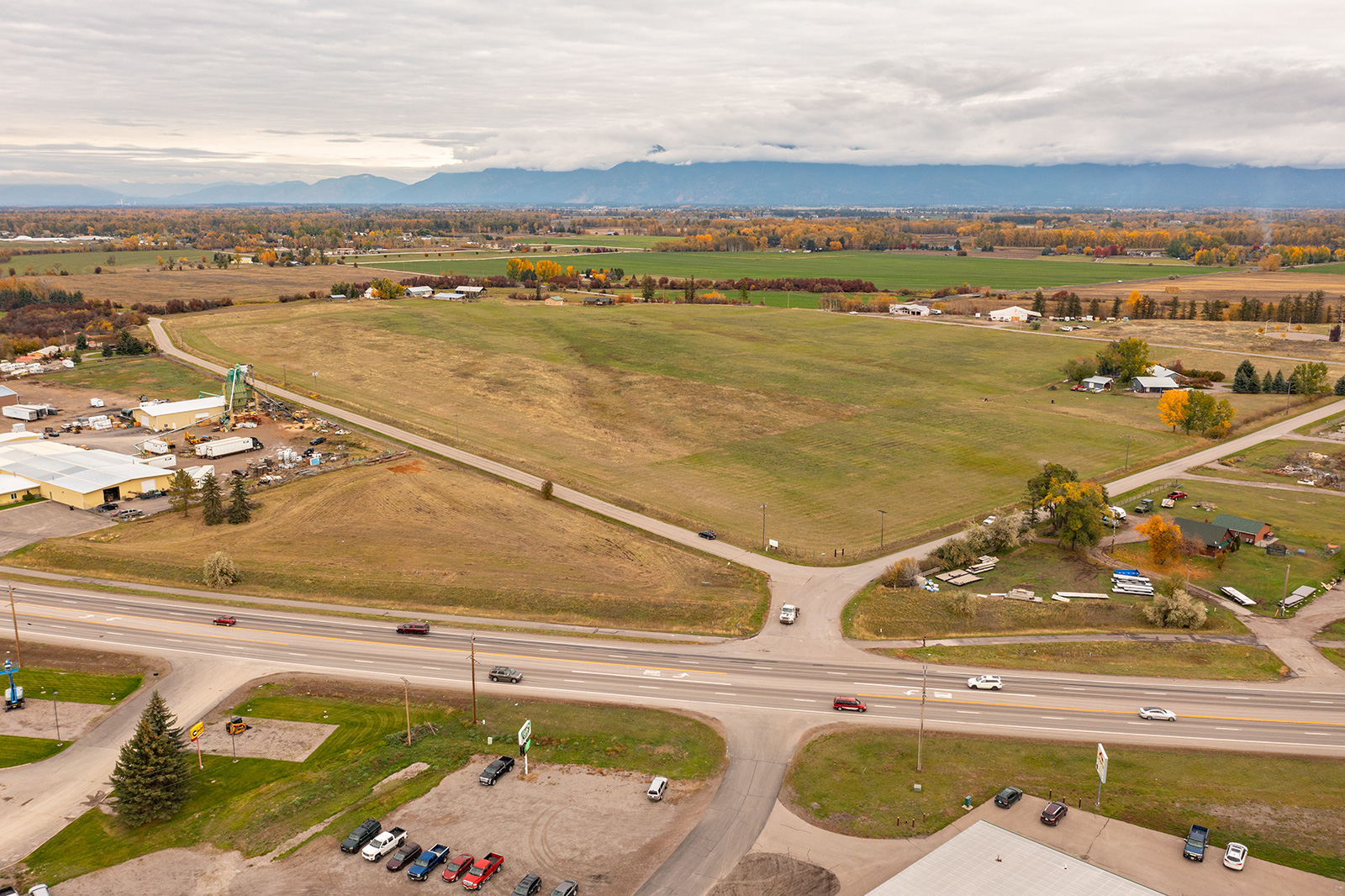 The Flathead County Commissioners at their Oct. 10 meeting unanimously approved a preliminary purchase agreement for a 114.85-acre property in the Lower Valley that could serve as the site of a future detention facility. The purchase agreement for the property, located a 255 Snowline Lane near the junction of U.S. Highway 93 and the Kalispell Bypass, is for $3.9 million.
The property is currently owned by Bob King and was initially brought to the commissioners' attention during public comments about the proposed regional septage facility currently planned for Wiley Dike Road. Opponents of the Wiley Dike location proposed several alternate sites, including the King property, which is close to the existing Kalispell municipal treatment plant. Advocates of that property said it has easier road access to U.S. Highway 93 and that a larger portion of the property sits above the floodplain.
At an August meeting of the county commission, King discussed selling his property to the county for its regional septage facility, proposing a sale price of $10 million. The property is zoned SAG-5 (suburban agriculture) and is bisected by Ashley Creek. It also has several existing structures including a house, three-truck garage, shop building, and hay barn. There are fewer residential properties bordering the proposed purchase, as well as several industrial neighbors.
During public comment at the Oct. 10 meeting, Mayre Flowers of Citizens for a Better Flathead signaled the organization's preference for a septage facility located at the King property, as opposed to the Wiley Dike location.
Under the agreement signed by the county commissioners, however, the property purchase is not tied to any future development use.
"This is just an exploratory agreement," commissioner Randy Brodehl said, adding that there is a limited amount of land left in the county. "We haven't decided what the use of that land is going to look like, so until that happens, a public hearing or public process wouldn't be of any value in my mind while we're just looking at possibilities."
Although concrete plans have not yet taken shape, the purchase will utilize funding set aside for the future jail, and the commissioners' decision indicated a desire to appraise the property's use for a long-planned future detention facility.
A new or expanded detention facility has been a goal for the county commission, and specifically commissioner Pam Homquist, for more than a decade. Over the winter and spring the commissioners held several forums to discuss options for a jail expansion in order to increase the current operation capacity of the county's detention facility. Two options proposed in December were estimated to cost between $71 million and $99 million to construct new facilities.
"I think this is a good step forward toward building infrastructure we need in our community that we've been thinking about for a long time," Holmquist said. "We're growing, we need infrastructure, we need facilities, and this property has potential to fill some of those needs."
Tuesday's vote was on a preliminary agreement, with a closing date set for February 2024. It was noted by county staff that there will be many opportunities for the public to give input on future uses for the property, including if the site is annexed into Kalispell.
"This property has a lot of potential for [a detention center]. Other uses, maybe, we'll know as we go through [the process,]" Holmquist said. "If the public would like to come and hear about that, they can have meetings in our office, they can call us up, we can meet for coffee … they can express their concerns and I encourage that."
Stay Connected with the Daily Roundup.
Sign up for our newsletter and get the best of the Beacon delivered every day to your inbox.